CSR the buzz word of the noughties …. Companies found themselves under increasing pressure to release a statement of their actions on Corporate Social Responsibility. The result of which was mostly a new page on the website outlining a company's commitments to using recycled paper for the office printers and considering which bulbs are used in the strip lighting. Now yes, this is somewhat downplayed and it might sound like we're undermining these actions and principles, which we absolutely are not, however we are thrilled to see that this is no longer enough.
Now, more than ever, consumers are demanding more and more from the brands they purchase from and this is going beyond considering how eco-friendly your energy provider is. Consumers are actively seeking companies whose underpinning basis for existence is to do better for the world and it's inhabitants, to the extent that 70% of participants in one study stated that they would consider paying more for a product that helps to protect the environment and not infringe on human rights.
This indicates a massive shift in conscious consumption and one that brands, and marketers must harness sharpish to not only maximise their potential global impact but to ensure they keep up with the competition and consumer demands. As sustainability and eco-consciousness becomes less of a standout act and more of a baseline hygiene factor, now is the time to act.
Here are some examples of brands that we think have really got it right….
Not only do they have a superbly appt name for the function of their product, they really do give a crap about the world. As if producing toilet paper from 100% recycled paper, saving millions of trees from being cut down wasn't enough, 50% of their profits are donated to helping build toilets for those less fortune than our 2-3 toilet household selves.
And it doesn't stop there, most recently Who Gives a Crap have become fully carbon neutral through a carbon offset project. – guilt free wiping… bloody brilliant !
"From the ingredients we pour in, to the benefits that pour back out, every product we create is Better Considered." Beco create vegan, hypoallergentic, paparben and plastic free (where possible) soaps in beautiful packaging which alone is fantastic, however their enterprise goes even further by ensuring they hire as many disabled staff as possible.
Currently 80% of their staff are disabled. Beco campaigns for large multi-nationals such as Nike and Tesco to 'steal' their staff. They work tirelessly to provide sustainable products for consumers whilst elevating their '100% brilliant' staff in the hope of launching them into their dream careers – who wouldn't get behind this type of enterprise?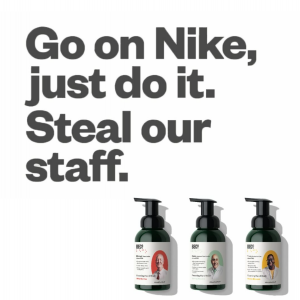 Personal care brand thankyou. exists "100% for amplifying impactful change-makers exponentially". They are working for a world where absolutely nobody lives in extreme poverty by challenging and changing the system. How? By bridging the gap between the world's two extremes through redistributing wealth from consumer spending to where it is needed most. Inviting global controllers Unilever and PG to the virtual table of a zoom meeting to challenge them to change the world.
Thankyou. create world class products and then distributes its income from their sales into the Thankyou. charitable trust which serves vulnerable communities to fight inequity, scarcity and poverty.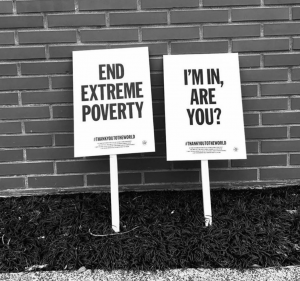 Big Wild Thought are a clothing and accessories brand with a message behind their designs. With a clothing range categorised by animal type, Big Wild Thought donate 10% of every sale to relevant wildlife charities. From bumblebees to Orcas their aim to lessen the impact that humans are having on animals.
Charitable partners combined with 100% recycled packaging allows consumers to 'wear and care at the same time'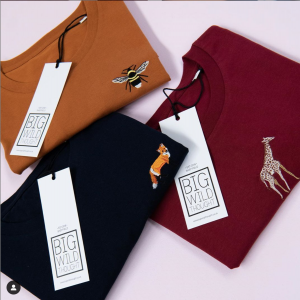 More local to home for us is Bloop, a zero waste refill shop that focuses on providing all sorts of personal and domestic hygiene products without the need for single use plastic and nonsense packaging. Seemingly small steps that make a big difference.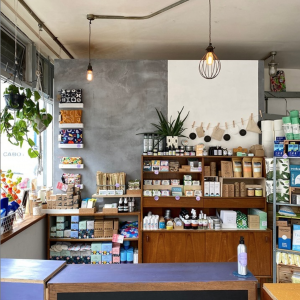 The best things about most of these brands and products is that they're not creating surplus products and services or asking you to buy things that you don't need. These are all examples of everyday household and personal items. Now imagine if everyone swapped their loo roll and hand soaps for some of these brands what a difference that would collectively make for the planet we call home and everyone we share it with.
Sources: https://www.warc.com/newsandopinion/news/mindful-consumers-expect-brand-sustainability/41085
Images are brands' own.