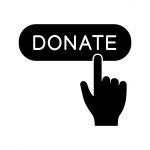 Here at SEMA4 HQ we made a decision in January 2019 that we wanted to start making each and every year count and to give a little something back. We wanted to catapult ourselves out of our comfort zone, to smash boundaries and to help causes that are dear to our hearts.
So to kick things off we took inspiration from our newest recruit Ella. Ella let slip one day in the office that she had a massive phobia of flying and expressed how she would love to conquer it once and for all. Cue Liv, our Senior Account Manager who is always up for a challenge and full of good ideas; she suggested that perhaps a 10,000ft sky dive should cure Ella's fear once and for all. Throw into the mix a cause that has affected a large number of people in our company and you have this years SEMA4 Charity Challenge.
Scarily there are 2.5million people living in the UK with Cancer right NOW! And every single day 996 more people are diagnosed in the UK alone! With these alarming statistics it's never been more vital for people to play a part in finding a cure. Every step that is made towards beating cancer relies on every pound donated. Giving as little as £2 a month could fund something as big as a new research centre or as small as glass slides to analyse cancer cells. So give a little, or give a lot, remember that every donation matters and is greatly appreciated.
Click on the donate button to help play a part in this year's adventure!
Thank you